Today I'm pleased to announce the birthday of an awesome book.
Out of the same publishing house as the well-known monster mash-ups
Sense and Sensibility and Sea Monsters
, and
Android Karenina
, Quirk Books is proud to present the latest work in the Pride and Prejudice and Zombies trilogy:
Hair-raising and heart-pounding, the story opens with our newly married protagonists, Elizabeth and Fitzwilliam Darcy, defending their village from an army of flesh-eating "unmentionables." Of course, the ever-meddling Mrs. Bennet is anxious for them to settle down and produce an heir—but everything changes when poor Fitzwilliam is nipped by a dreadful. An apotecary is summoned, ans his prognosis is unfortunate: Within days, Mr. Darcy is destined to transform into a zombie.
Elizabeth is distraught. She knows the appropriate course of action is to promptly behead her husband (and then burn the corpse, just to be safe). But when she hears rumors of a miracle antidote being developed in London, she realizes there may be one last chance to save the life of her true love—and for everyone to live happily ever after.
Complete with romance, heartbreak, martial arts, cannibalism, and an army of shambling corpses,
Dreadfully Ever After
brings the story of
Pride and Prejudice and Zombies
to a thrilling conclusion.
Of course, if you're not familiar with the history...here's a little refresher:
"It is a truth universally acknowledged that a zombie in possession of brains must be in want of more brains."
So begins Pride and Prejudice and Zombies, an expanded edition of the beloved Jane Austen novel featuring all-new scenes of bone-crunching zombie mayhem. As our story opens, a mysterious plague has fallen upon the quiet English village of Meryton—and the dead are returning to life! Feisty heroine Elizabeth Bennet is determined to wipe out the zombie menace, but she's soon distracted by the arrival of the haughty and arrogant Mr. Darcy.
What ensues is a delightful comedy of manners with plenty of civilized sparring between the two young lovers—and even more violent sparring on the blood-soaked battlefield. Can Elizabeth vanquish the spawn of Satan? And overcome the social prejudices of the class-conscious landed gentry?
Complete with romance, heartbreak, swordfights, cannibalism, and thousands of rotting corpses, Pride and Prejudice and Zombies transforms a masterpiece of world literature into something you'd actually want to read.
Readers will witness the birth of a heroine in
Dawn of the Dreadfuls
—a thrilling prequel set four years
before
the horrific events of
Pride and Prejudice and Zombies
. As our story opens, the Bennet sisters are enjoying a peaceful life in the English countryside. They idle away the days reading, gardening, and daydreaming about future husbands—until a funeral at the local parish goes strangely and horribly awry.
Suddenly corpses are springing from the soft earth—and only one family can stop them. As the bodies pile up, we watch Elizabeth Bennet evolve from a naive young teenager into a savage slayer of the undead. Along the way, two men vie for her affections: Master Hawksworth is the powerful warrior who trains her to kill, while thoughtful Dr. Keckilpenny seeks to conquer the walking dead using science instead of strength. Will either man win the prize of Elizabeth's heart? Or will
their
hearts be feasted upon by hordes of marauding zombies?
Complete with romance, action, comedy, and an army of shambling corpses,
Pride and Prejudice and Zombies: Dawn of the Dreadfuls
will have Jane Austen rolling in her grave—and just might inspire her to crawl out of it!
The PPZ team has commissioned Etsy artist
SpecialMeat
(who some of you know from
Witch Craft
) to create special Dreadful Antidote pendants. They'll be giving away eight of these at random to folks who give the
Dreadfully Ever After page
a 'like' on Facebook. So RUN, don't shuffle over for your chance to win an amazing prize!
Be sure to check back in on March 24th for the new Dreadfully Ever After book trailer, created by the award winning team behind the
Dawn of the Dreadfuls video
. Zombies, ninjas, epic high flying kicks...you won't want to miss it!
Steve Hockensmith
is an award-winning short-story writer, novelist and reporter. His short fiction appears regularly in
Ellery Queen Mystery Magazine
and
Alfred Hitchcock Mystery Magazine
, as well as anthologies such as
Sherlock Holmes in America
and
Death Do Us Part
. His story "Erie's Last Day" appeared in
Best American Mystery Stories 2011
. His first novel—the kick-off to his Holmes on the Range mystery series—was a finalist for the Edgar, Shamus, Anthony and Dilys awards. Before returning to fiction, Hockensmith was an entertainment journalist, contributing to such publications as
The Hollywood Reporter
,
Newsday
, and the
Chicago Tribune
and editing the movie magazine
Cinescape
as well as
The X-Files Official Magazine
. He lives in Alameda, California, with his wife and two children, and blogs sporadically at
stevehockensmith.com
.
Jane Austen
is the author of
Sense and Sensibility
,
Persuasion
,
Mansfield Park
, and other masterpieces in English Literature.
Seth Grahame-Smith once took a class in English Literature. He lives in Los Angeles.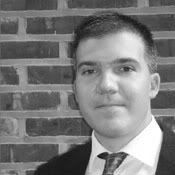 Jason Rekulak
is the creator of the Quirk Classics series. Inspired by the creative copyright infringement that flourishes on the Internet, he decided to spice up public domain works of classic literature by adding monster mayhem. Surprisingly, he created a subgenre of books—the literary monster mash-up—that has taken the world by storm. Mr. Rekulak has conceived all the titles in the series and has worked with the authors to develop the manuscripts.
Quirk Books is an independent book publisher based in Philadelphia. Founded in 2002, Quirk publishes books in the genre of what they like to call "irreference" (irreverence + reference) as well as pop culture, parenting, food and drink, history, humor, and lifestyle. They are best known for The Baby Owner's Manual and the New York Times best seller Pride and Prejudice and Zombies.
Visit the
Quirk Books Website
to learn more!
And be sure to check back soon for my own reviews of these books!