Top Ten Tuesday is a weekly meme hosted at
The Broke and the Bookish
.
Freebie week! And that means I get to branch off of books (slightly) and go into a sister subject, movies. Movies based on, adapted from, or inspired by books (and maybe one graphic novel). Keep in mind that this is my list, and by all means not encompassing every book-based movie out there, nor is it completely unbiased. This isn't a review, it's a list, so forgive me my crushes...
Haven't (Yet) Read the Book
5. Treasure Planet & Muppet Treasure Island
Robert Lewis Stevenson's Treasure Island
Had to go with a tie for this one. Treasure Planet has amazing artwork, music, and some of my favorite characterizations of the side characters, while MTI is just plain fun with our old muppet favorites and Tim Curry. Ah...Tim Curry...
4. The League of Extraordinary Gentlemen
Alan Moore's The League of Extraordinary Gentlemen Graphic Novels
While only vaguely resembling Moore's original concept, and deemed by many to be a lazy script with even lazier acting, it happens to be one of my favorites. I'll admit I have a slight crush on Tony Curran's character, the re-imaginged Invisible Man, Rodney Skinner - Gentleman Thief, but regardless I find the whole premise and execution fun and inspiring. And much more lighthearted than the graphic novels.
3. Willy Wonka and the Chocolate Factory
Roald Dahl's Charlie and the Chocolate Factory
I don't find the Burton remake as horrible as some, but I still have to go with the original version as my favorite of the two adaptations. The whimsy, the music, the Wonka, it just comes down to a movie I can watch over and over again no matter what my mood.
2. How to Train Your Dragon
Cressida Cowell's How to Train Your Dragon Books
This very well may be one of my favorite movies of all time. The voice-acting, the animation, the story, the dragons - everything about it is amazing. I'm now watching the TV-series on cartoon network, which is pretty good as well. At first I thought it would be the same story, different day type thing, but they're keeping things fresh and expanding more than I expected, which is a very nice surprise. Overall, I hope to see more from this series, and I'm very tempted to pick up the books, even though they're for a much younger audience.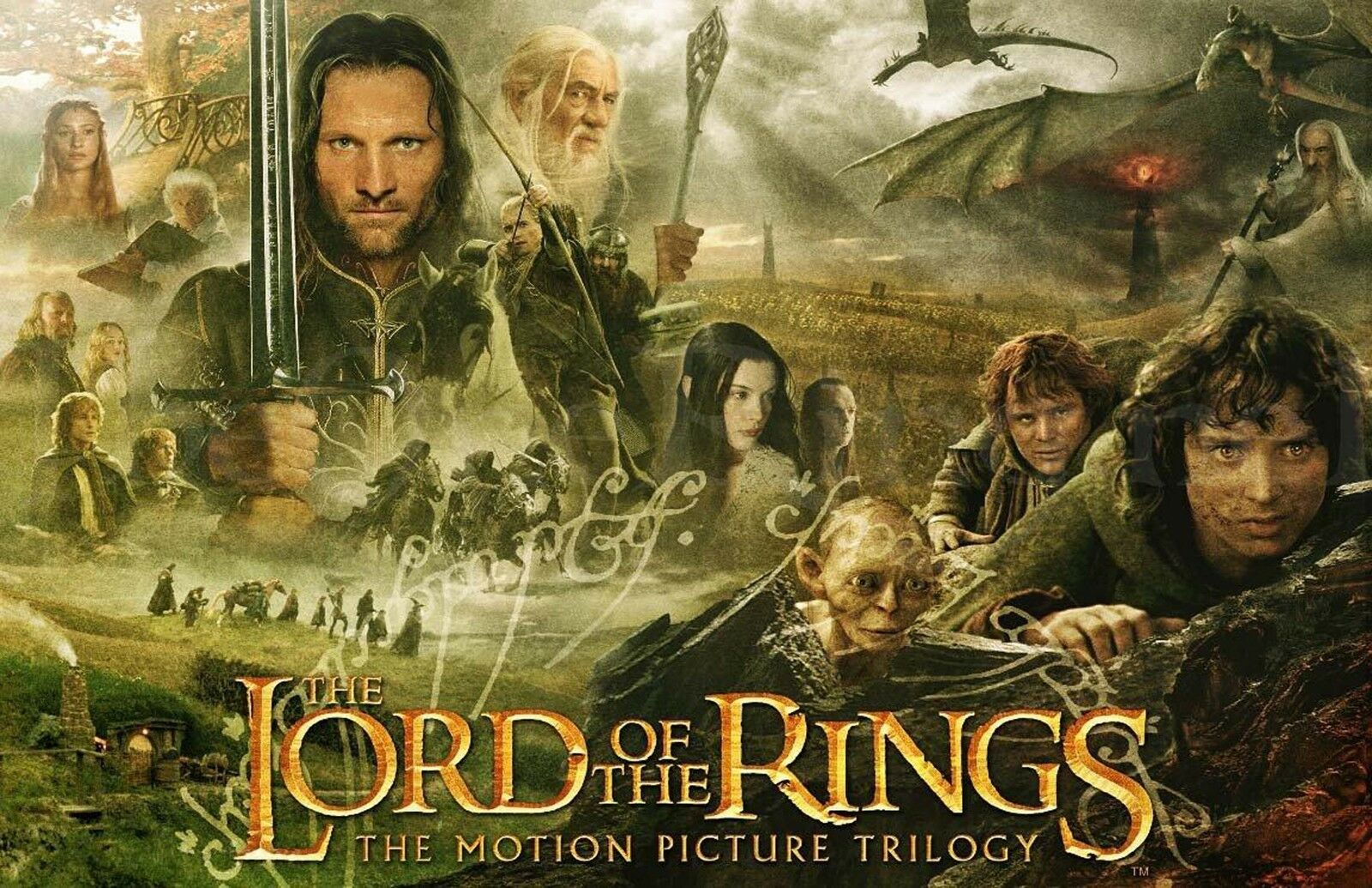 1. The Lord of the Rings Trilogy
J.R.R Tolkien's Lord of the Rings Trilogy
I don't care how many Tolkien fans say they hate this and that about the series, these are still a great series of movies. I love watching them, then watching the extended editions, then the commentary, then all the behind the scenes extras, then running through the series again. I've actually done a back-to-back extended edition viewing once...and if that's not love, I don't know what is.
Read the Book
5. Dracula
Bram Stoker's Dracula
The Francis Ford Copula version, accept no substitutes. Watched it as part of class in college, have loved it ever since. Romanticized, yes, but still a lovely dark gothic classic. And I don't care who you are, Gary Oldman rocked Dracula.
4. Holes
Louis Sachar's Holes
One of my favorites partly because it sticks so closely to the source - of course, Louis Sachar wrote the screenplay too, so that helped. Still, the tone, the acting, and the great way everything wound together both in the present and the past (without the 3 hours of Cloud Atlas) is storytelling perfection. Add in Henry Winkler, Sigourney Weaver, and Shia LaBeouf and you've got yourself a winner.
3. The Phantom Tollbooth
Norton Juster's The Phantom Tollbooth
A forgotten classic that I wish would resurface, and soon, The Phantom Tollbooth is my favorite Chuck Jones animation. A boy who just can't find anything to do is shown the magic and excitement of words, math, music, and the imagination. What better story to read and show to our kids than that?
2. The Lion, the Witch, and the Wardrobe
C.S. Lewis's Chronicles of Narnia
This was nearly at the top of my list for the sole reason of being more entertaining (to me) than the book. Taking the world of Narnia and presenting it in the majesty and splendor, bringing to life the magic and wonder, and all that creature work. It rivals even Lord of the Rings! The second movie did stray away from the original a little more, and I haven't even seen Dawn Treader yet, so I can't vouch for the series as a whole. Still, a great adaptation of a great book is really hard to come by, so I applaud this team for going to the effort.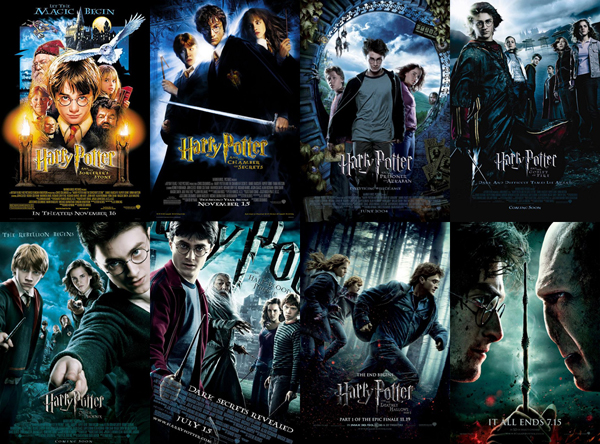 1. Harry Potter Films
J.K. Rowling's Harry Potter Series
While I can't say I find the series flawless, and in fact I haven't convinced myself to watch the 8th movie yet, I still have to rank Harry Potter as my favorite adaptation. The continued efforts of cast and crew to bring to life a literary phenomenon, as well as matching the tone and substance to the original material, and doing so for eight movies... How can I not rank them highest on my list?
Honorable Mentions:
Haven't Read
Jurassic Park
Mary Poppins
A Muppet Christmas Carol
V for Vendetta
Miss Pettigrew Lives for a Day
Christopher Nolan's Batman Trilogy (if comics count)
~
Have Read
The Neverending Story
Ella Enchanted
James and the Giant Peach
Timeline
Stardust
Eragon
So, which book-inspired movies are your faves?
Do you prefer loosely based adaptations or strictly canon versions?
Or would you rather Hollywood leave your treasured tales alone?
Let me hear you howl!