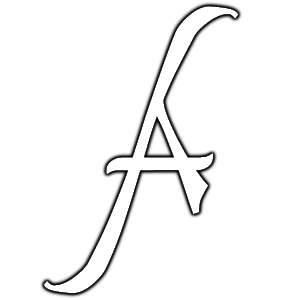 So, this week I happened across a very interesting challenge: the
Read Your Name
challenge hosted by
Phantom Inkheart
. Pretty much, you come up with a name (your name, your blog's name, your character's name, etc.) and then you pledge to read a book for each letter of that name.
For example, if you chose the name Lady Gaga, you might read...
Lion, the Witch and the Wardrobe, The ~ C.S. Lewis
Alanna: The First Adventure ~ Tamora Pierce
Dragon's Blood ~ Jane Yolen
Youth In Revolt ~ C.D. Payne
Golden Compass, The ~ Philip Pullman
Angels & Demons ~ Dan Brown
Graceling ~ Kristen Cashore
Alien Terror ~ Chris Archer
Or other books starting with those letters.
I've gone ahead and posted the challenge in my sidebar (down and to the right) and will be adding to it for the rest of the year. Sure, I've started relatively late, but I think I can still manage to read 18 more books before the year's out.
However, while I was skimming over my shelves and my TBR list, trying to decide what to read, a thought occurred to me: what about the other letters? Sure, I have a pretty good selection in my name, but what about P? Or R? And there are so many amazing S or C books, to only highlight one feels like a disservice.
Then there's the fact that I've been a bit erratic in my posting schedule. I've heard it's best to post daily, but so far I've not had enough motivation nor subject matter to do daily postings.
So, I thought to myself, why not make the alphabet a daily blog project? And, upon hearing no negative response, I've gone ahead and started! That's right, for the next 26 days I'll be posting a letter-coordinated topic. Some posts (I'm sure) will be more random than others, but each subject
will
start with the next letter of the alphabet.
Be assured that these will not be taking the place of any memes or reviews I write. After all, I'm also participating in
a
book
review
challenge, and I wouldn't want to stifle my reading/writing.
I'm really looking forward to this experience, it being my first attempt at posting every day. I think I have some fun topics planned, though some are coming easier than others... Tomorrow's for example, is eluding me thusfar. But no worries, I'll get something down.
Some A Books I've Read:

An Amazing A Group:
The
A
Font:

Aelfa